It took a while for 2022 to develop into a fully blown competition season. Between my job and the cost-of-living crisis, there has been little time or money to go out and compete, but when my job finished for the summer, I suddenly had some free time… And money! Finally, July and August became my months to 'play ponies' and make the most of the long summer days. 


Taking Odin for an early morning gallop in the July heatwave
It was my birthday near the start of July and I celebrated by preparing for Penny's – Annia Aurelia (Marcus Aurelius x Bint Zaehaebi) – first 90cm event, which was also our riding club area qualifier for the BRC National Horse Trials Championships. I had qualified at both previous attempts with Avonbrook Odin (Marcus Aurelius x April), so there was a certain amount of pressure to perform well with Penny. I was part of a team of three, meaning no 'drop score', so not only did I have to turn up and compete, but I also had to finish on a low score to help the team. Penny was not in an ideal frame of mind warming up for the dressage and produced an argumentative test for 33 penalties – oh, chestnut mare! We then picked up an unfortunate 4 faults from the showjumping and it took me two laps of the arena to pull her up! I'm not sure if she was furious with the fence down or delighted to be jumping, but my arms hurt when I walked her back to the lorry. In any case, she had paid little attention to the 90cm showjumps that, for her first event at that height, could mean that I am in for a long and frustrating campaign until the jumps go up! I had been worried about the cross country because I always worry about it and it was, to my apparent surprise, bigger than the 80cm we had jumped over a month prior. Penny never bothers with my dithering, and this day was no exception as she marched to the cross country warm up.
After a couple of very forward jumps, I stopped dithering and remembered that I was sitting on a somewhat domesticated velociraptor with a huge engine and a predatory way of hunting down flags to jump between.
Once we were on course, Penny lived up to her quickly established reputation and searched for each fence, giving them all plenty of room. There was quite a scary combination of a brush fence to a corner, with a right-handed downhill approach to the latter. There was a photographer at this combination, who Penny focused on with her terminator-like gaze, and we got a bit close to the first element. Keen to show off how athletic she is, Penny jumped near enough the height of the flags and nimbly added an extra stride to the corner, which she jumped beautifully despite my hat having sunk over my eyes. Despite my intermittent blindness every time she jumped particularly big – I think I need a better fitting hat – Penny cruised around her first 90cm and made it feel very, very easy. We finished a couple of seconds over the optimum time because I spent a great deal of time setting her up for each fence, but I didn't mind. I whooped as we jumped the last fence, and it took a while to pull up because I was making such a fuss of her. Penny had flown around her first 90cm event and, even better, we got the call on our way home that our team of three had qualified for the BRC National Horse Trials Championships! Three years, three wins. Odin and Penny are my superstars.


Annia Aurelia qualifying for the BRC National Horse Trials Championships (c) 1st Class Images
It wasn't a long wait for the BRC National Horse Trials Championships. After careful preparation that didn't involve any cross country schooling due to the hard ground, we packed the lorry and loaded Penny for the two-day championship event and only her second ever 90cm. The temperatures had been record breaking in the weeks leading up to the event and the ground was deemed too hard for a long format event, so the roads and tracks and the steeplechase were cancelled. This meant that Penny had her dressage and showjumping on Saturday and her cross country on Sunday. This was probably for the best due to Penny's endurance background; although her advantage is her stamina and low heart rate, she could get confused as to exactly what eventing is since her total number of events can be counted on one hand. Once again, we camped with the rest of Worcester and District Riding Club and, once again, mum travelled down to Swalcliffe each day and I stayed on site – my purpose being to constantly hand-graze Penny who had taken a dislike to her stable. In fairness to her, the stable door had a full grill so there was no way for her to stick her head out and watch the entertainment around her. It was also very hot in those stables, and she refused to drink the 'foreign' water, so I had to constantly take her to the lorry for drinks until mum arrived with plenty of 'home' water to appease her. Penny also joined in for the team BBQ, eating her own dinner as we ate ours, and was much better behaved than Odin a couple of years previous, who tried to eat everyone's burgers and scrounged for bread!


Hand-grazing Penny in the evening light
I had less than an hour between dressage and showjumping on the first day of competition, so we used the lorry as a base due to the sheer distance between the stables and the dressage arenas. Despite warming up beautifully and trotting around the arena like a princess on a mission, Penny went a bit tight in her test and had a small jog in her walk that I knew at the time would cost us dearly. What I didn't expect was a 38.25 (61.75%) score, which I felt was a little harsh especially when compared to the horses before us who were, in my unqualified opinion, very uninspiring but more typical event horse shapes. 'More typical', of course , doesn't always mean superior, and Penny found her crowd later that day with the BHS Welfare Team, who rated her as 3 (ideal) across the board for body scale and had nothing but praise for Penny's suitability as an eventer. I was utterly delighted with the feedback and Penny looked vindicated!


Penny being tacked up to work in the day before competition
Soon after the underwhelming dressage test was the showjumping. This took place on the side of a hill and was surrounded by spectators, marquees, and shopping stalls. The ground in the warm up ring was lumpy and rock-solid, so I carefully planned our warm up so I didn't over jump her on the bad ground. When in the ring, Penny spent a while looking around at the captive audience but soon focused her attention to the job in hand. She pinged over the first fence, and I silently hoped that she would continue that form throughout the round. She did not. We tapped out the front rail of the oxer at fence two, then three more jumps around the course which resulted in a disappointing 16 jumping penalties. We often have the odd pole down at 90cm and stay clear at 100cm, but four poles was unheard of for Penny, although I was pleased that she was jumping well even if she was a bit careless. However, mum did console me by pointing out that it didn't take me two laps to pull her up this time, unlike at the qualifier!


Annia Aurelia cruising around a championship track. (c) Action Replay Photography
Penny was most displeased to be put to bed before her cross country round, it's her favourite part of the day and she glared at me through the jail bars of her stable door. I felt so guilty that I hand-grazed her for over two hours. After the sun had finally set, Penny agreed to go back to bed and there she waited for sunrise and, more importantly, breakfast time. She was impatient to have her studs in and kicked the stud kit over a few times for good measure. There had been a shortage of horses appearing for their scheduled cross country start time so when I arrived at the warm up with Penny, we were given four horses before us, meaning only eight minutes of warming up. This wasn't ideal, but the selection of warm up fences was uninspiring so I mostly focused on warming her muscles up with a couple of jumps just before heading over the hill to the start box. We were held for a minute in the start box while the stewards confirmed we had not been eliminated in the showjumping. I know our score was bad, but I also know that, even under British Eventing rules, we were fit to continue. Luckily, the stewards received the greenlight quickly and it wasn't long before our 10 second countdown started, I started my watch, and we were quickly away for only Penny's second ever 90cm.


Annia Aurelia making light work of the course (c) Action Replay Photography
We began at a blistering pace and soon hit trouble when I rounded a corner too quickly, Penny fixated on some spectators walking the course, and we slid into the first part of the first combination on course. Having accepted that we probably couldn't be any more out of contention, I re-presented, and we wiggled our way through the hanging logs at 4a/b and re-established our rhythm, moving away from where the walkers had placed themselves. A couple of fences later, we met a meaty trakehner on a forward stride and she absolutely flew over it. We then jumped through the first water, that involved a boat running downhill into the water, and a skinny brush a couple of strides after the edge of the water. Penny remained completely focused on the third element, I could have lost my reins and she would have jumped the brush at part c without me. With the first major question out of the way, our 20 penalties at 4a became increasingly apparent as a blip rather than a major issue, and we cruised over the next few fences towards the coffin. Odin had an issue with the coffin back in 2019 when some cows started mooing at him near the first element and we took a long route to ensure we remained clear. Penny's approach had frightened the cows away and she kept her full focus on the first part of the combination, which was a relief to me as there was a walker lurking only a few metres away. Penny was a little surprised by the ditch and we landed in a heap on the other side, so I trotted her at the part c – another skinny – and let her figure out her own feet instead of insisting on the two strides we had walked as a team. Giving Penny a well-deserved pat, we galloped our way through the woods, winding up the steep hill to the top of the course. In the heart of the woods, we met a big question for Penny: her first owl hole. Penny had never seen an owl hole before, and I didn't quite know what she would make of it. Luckily for me, she decided it was absolutely nothing she couldn't handle, and she'd even smile for the camera that she noticed waiting on the other side of the fence!


Annia Aurelia through the owl hole (c) Action Replay Photography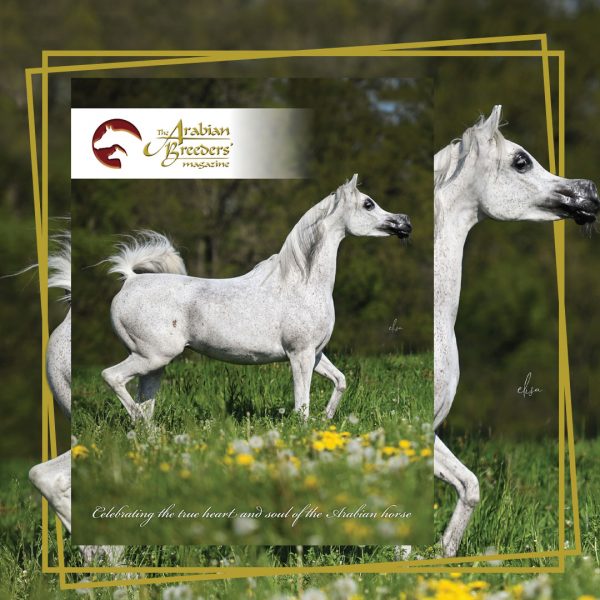 At the top of the woods, we had another uphill pull towards an influential double of brushes that were set at 90 degrees on a forward four strides. Sensing Penny was labouring slightly at the uphill effort, I made the most of the fact that they were separately numbered and jumped the first brush straight, putting in a circle around yet another clump of walkers who had rather unhelpfully placed themselves in between the two elements, and jumping the second brush straight to give Penny the best chance of understanding the question. It was a perfectly reasonable championship test, but the course builder had also shown himself as a confidence builder by putting in longer options for anyone having a difficult round or those like me on less experienced horses. I opened my hands and let Penny motor down a slope and over another let-up fence before reaching the final water complex. The course builder had very intelligently built the two waters to ask similar questions, but just to a higher level the second time around. We had another downhill fence into the water, but this time it was more downhill. Then we ran through deeper water that, so late in the course, made sure that Penny couldn't run too fast through it and cause an accident at the final element. Part c was a skinny brush on top of a mound and, if I was to critique myself, I could have been softer in the hand over this fence. However, I can understand my motives as Penny has been known to jump 'over her shoulder' when tired and, with the downhill landing of the fence, could have realistically caused a 'perfect storm', much like when she rotated and fell on me at the beginning of 2020. After this slightly untidy moment, I ensured that my hands were very soft over the final combination – a table on a curving line to a corner – and the final fence. I was so pleased with her when we passed through the finish line and, although we had not left championships with an influential score, Penny had learnt a great deal from the experience and slept very well that night in her own bed.


Annia Aurelia in her second 90cm (c) Action Replay Photography
It wasn't just Penny who was out and about this summer. Sammy – Audace Encore (Marcus Aurelius x Avonbrook Green Rose) – had been doing some fantastic dressage with Sam. I know – Sam and Sammy. It's confusing, but it works, and we decided to enter him for the Arab Horse Society National Championships. Currently, Sammy is the only one of our horses we could take as all the others know that David Broome's means showjumping, and I don't think the cross-pole in the versatile Arabian class would satisfy. I had some lessons on Sammy to prepare, and we got there in plenty of time to let him have a hack around the showground. Our first class was the in-hand Crabbet-related class, which he won out of four very strong horses forward. He then stood Reserve Crabbet-related Champion and had his first ever experiences of sashes, trophy presentations, and laps of honour. Our little stallion had never done an in-hand class before, but he didn't show his inexperience and stood so quietly in the arena. I couldn't have been prouder.


Audace Encore waiting for the results (c) Sweet Photography
After a short break, it was time to throw a saddle on him. We competed in the pre-novice stallion class and came second out of two to the eventual Reserve Pre-novice Champion; the Pre-novice Champion went Reserve Supreme and has now qualified for the Horse of the Year Show. There was strong competition in all of the pre-novice classes, and full to bursting with the producer's young horses, but Sammy held his own in the championship and looked like one of the gang. Being a true pre-novice, Sammy was not ready for a ride judge, so we picked our classes to avoid them. He had a couple of green moments in his class which I really can't begrudge him. He's a young horse and coped admirably, but just showed his inexperience at times which I was almost glad for as it showed he was taking everything in rather than shutting it all out and shutting down. I hope to show him again next year when he's had more time to mature and he can give ride judges the kind of ride he gives me.


Audace Encore in the pre-novice championship (c) 1st class images
Next up was probably the biggest class of the entire show, the Crabbet legacy family group class where he, PS Aurora Silk (ex Imperial Silk) and PS Ibn Aurelius (ex PS Silvern Silk) represented their sire Marcus Aurelius (Aurelian x Fiesta Magica), who would have been disgusted to see showing at his favourite jumping venue. Sorry Marcus, but I was having fun playing at showing with a horse who actually enjoyed it! There were 23 horses in the arena and it was a long wait for the results, but Sammy stood beautifully and was completely unperturbed by the very beautiful mare, Aurora, next to him. He did look her way once, only to be given the "I can't believe we're related" look right back. He's used to this look from Penny, so he just kept his eyes forward and occasionally had a thoughtful chew on the end of my showing cane. Unbelievably, out of the nine quality groups forward, our Marcus Aurelius group were announced as the Champions and we received the most beautiful flower garlands I had ever seen! He very much enjoyed that lap of honour.


The winning family group (c) Sweet Photography
We once again saddled him up and I jumped on for the ridden Crabbet class. Sammy was beginning to get a little tired at this point, so I kept my individual show simple but smooth. He really tried his heart out and we were awarded with the win from five lovely horses present. I was in complete shock – we had won three of our four classes and collected five sashes including the one from the Crabbet parade at the end of the day. I have never had a day like it, and I cried with joy several times that day. Things like this don't happen to people like me. I was so utterly grateful to Sammy for how he behaved and performed, and I am excited to say that there is plenty more to come from him over the next few years.


Audace Encore on his winning lap of honour (c) 1st class images
In order to fully enjoy those summer nights, I took a trip to London to visit my sister and see plenty of west end shows both with and without her company. I even went to see the show that resides at the theatre she works at, and she created a detailed 'jump scare warning list' so that I could sit through the show without too much fear. I loved wandering around the streets of London and exploring some places I had never been before. I saw some comfort shows such as Back to the Future: The Musical, & Juliet, and some new shows to me such as Mousetrap and Rafe Spall's last night as Atticus Finch in To Kill a Mockingbird. The only mistake I made all week was spending a night in a hostel instead of paying a bit extra for a hotel room. I can now say that I've stayed in a London hostel, but I cannot lie about the rather grim experience that it was. Call me snobbish, but I was so relieved to crawl into my hotel bed the next night having had a warm shower and without creepy strangers chatting to me while I brushed my teeth. Perhaps I am just not a very sociable person. In any case, London calls to me with such intensity that, occasionally, I have to go and bask in the chaos.


One of around three photos I took in London
My takeaway from this summer is that Marcus' legacy is in very safe hooves and I am one very, very lucky rider.
Lead photo: Audace Encore at the AHS National Championships (c) 1st class images

You can read more from The Girl with the Jumping Arabs here.

Katherine Bertram is an English young rider who competes in a variety of different disciplines on her mother's homebred pure and part-bred Arabians. Having achieved advanced rider status in Endurance after her first season at age 14 on Marcus Aurelius (Aurelian x Fiesta Magica), Katherine turned her attention to showjumping with his progeny, at which she currently competes at Senior Newcomers (1.10). As well as also delving into showing, eventing and, occasionally, dressage, Katherine juggles her studies while attending the University of Birmingham.