Welcome to The Arabian Magazine family
The Arabian Magazine Family is a group of publications, all owned by The Arabian Magazine, aimed at Arabian horse lovers, breeders and owners everywhere. The magazine and its family is owned by Samantha Mattocks from the UK, who co-founded the publication in October 2004 and has been the sole owner since August 2008.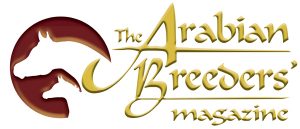 The flagship publication of the family is the coffee-table book, The Arabian Breeders' Magazine, printed bi-annually and is available on a subscription-only basis. The focus is very much be on those features that so many of you have enjoyed over the years – the breeders, the horses, the history, and education. In depth interviews, pedigrees and beautiful photographs are shared through the pages of The Arabian Breeders' Magazine. It is a publication which celebrates the true heart and soul of the Arabian horse and their caretakers. Features are sourced from a great team of writers from around the world, as well as your favourite regular contributors. You can buy your subscription at the The Arabian Magazine Shop.


The Arabian Magazine.Com satisfies the immediate need for results, reports and photographs from the shows in real time. In addition, news and other items are shared the moment they happen. However, horses are the main focus and there is a monthly The Arabian Magazine cover to enjoy as well as features and other items of interest, including The Arabian Magazine Premier Collection, launched during the global pandemic of 2020. Online advertising is also available to complete the experience. The Arabian Magazine – online edition is available in mobile- and tablet-friendly versions.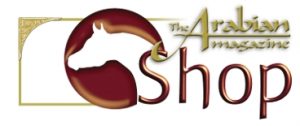 The final member of our family is our shop – The Arabian Magazine Shop – where you will find all things Arabian. Whether it be books of all shapes and sizes, covering every facet of the Arabian horse; or an extensive range of Arabian horse art at prices that will suit you; or the most beautiful Arabian-themed jewellery to suit all tastes; or the whole range of back-issues of The Arabian Breeders' Magazine and the prior The Arabian Magazine; or DVDs; or Calendars and much more – all sourced from around the world and all in The Arabian Magazine Shop.
We hope that you enjoy the The Arabian Magazine – the online edition together with the print edition, we are excited about providing now even greater opportunities for the Arabian horse enthusiast in our ever increasing technological world.
Samantha & the Team at The Arabian Magazine